Plastic Seedling Trays Wholesale-MARSHINE
Do you want to wholesale plastic seedling trays? You are the right place!Here's all you need to know about Plastic seedling tray wholesale.
What are Plastic Seedling Trays?
Plastic seedling tray is a gardening tool and used to sow multiple seeds at once. After seed germination, seedlings grow in the plastic seedling trays until they are large enough for transplant. Using such a tray ensures better nutrient availability for each seed, and eliminates the need for multiple plantings. Plastic seedling trays also help keep the seeds contained. Plastic seedling trays can hold anywhere from 6 seeds to over 1000 seeds!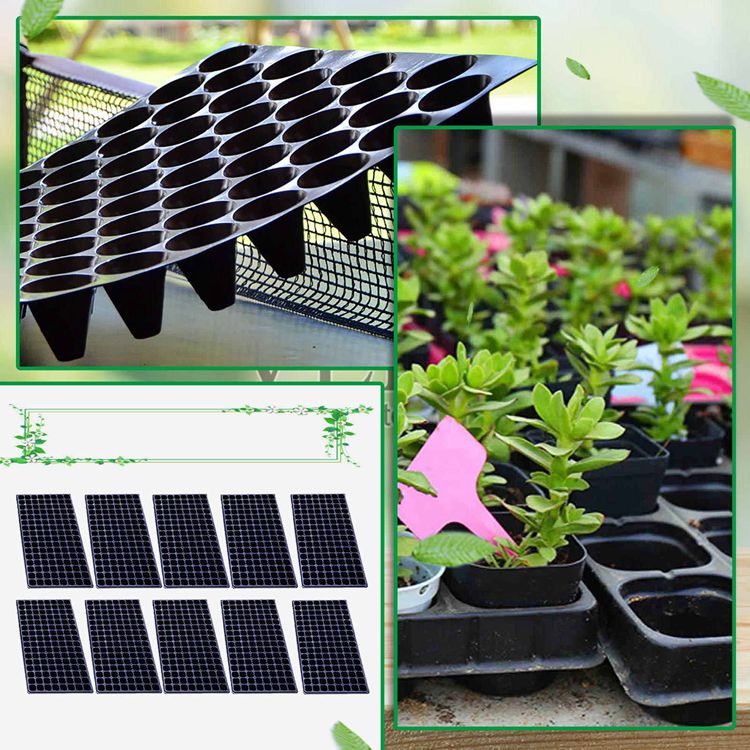 What Types of Plastic Seedling Trays are There?
1.Plastic seedling trays with holes - seed trays with holes allow for adequate drainage but keep the soil moist enough for the seeds to germinate. Solid seed trays with drainage holes are best for growing multiple seeds in one place. The downside is that seedlings don't have individual cells, so their roots get tangled as they grow.
2. Plastic seedling trays without holes (leak-proof seed trays) - plastic seedling trays without drainage holes will not allow any drainage. Plastic seedling trays without holes are best for laying cells flat (also known as plugging). Because it has water, it can be used to collect excess water from watered seeds, or it can be used to water from below.
3. Mesh seedling trays - the mesh seedling trays allows water to drain easily. Mesh seed trays are best for holding multiple individual containers (pots). The downside is that the holes in the mesh seed pan are too large to hold the soil without falling or washing away when watered.
4.According to the material: pvc, ps, pet seedling tray.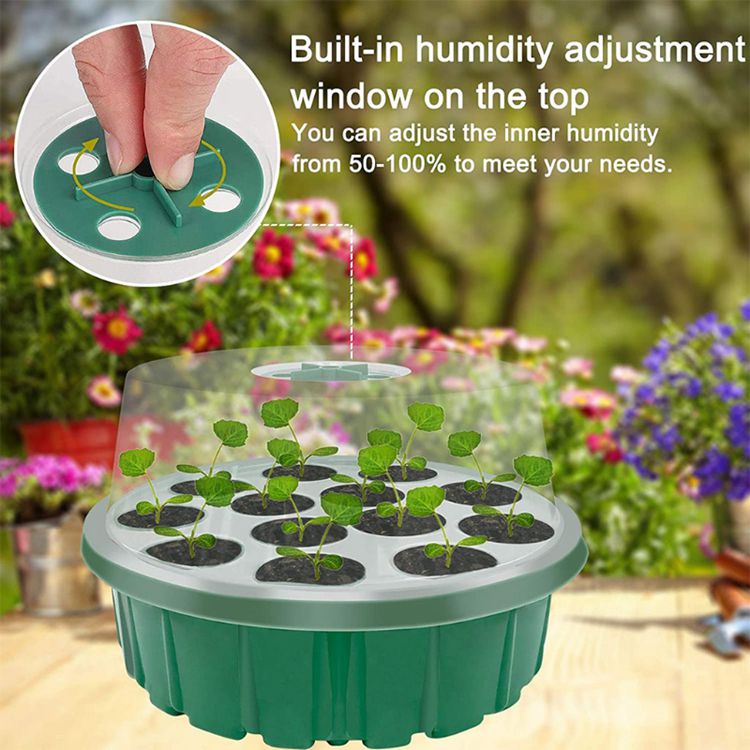 How Many Seeds Should be in Plastic Seedling Trays?
The number of seeds in the tray depends on several factors, including:
1.seed tray size (how big is the seed tray - what size is it?)
2.seed spacing (how far apart do the seeds need to be to avoid overcrowding?)
3.cell size and number (how many cells are in the tray and how big are they?)
We provide you with a variety of plastic seedling trays wholesale: 10 cells, 21cells, 32cells, 72cells ,128cells plastic seedling trays and soon. Of course we can also custom plant seedling trays according to your needs.
4.seed germination rate (what percentage of the seeds you sown are you expecting to germinate and grow?) purpose (eg microgreens don't need much space between seeds, but tomato seeds do).
How Long can Plants Stay in the Plastic Seedling Trays?
Most seedlings can remain in the plastic seedling trays for at least 4 weeks. The larger the cell volume, the longer the plant will have to grow before the roots can bind. Plants grown in 200 cell trays usually need to be potted or transplanted outdoors once they have developed a full set of true leaves. Plants grown in 32-cell insert pots can be kept under protected conditions for 6-8 weeks.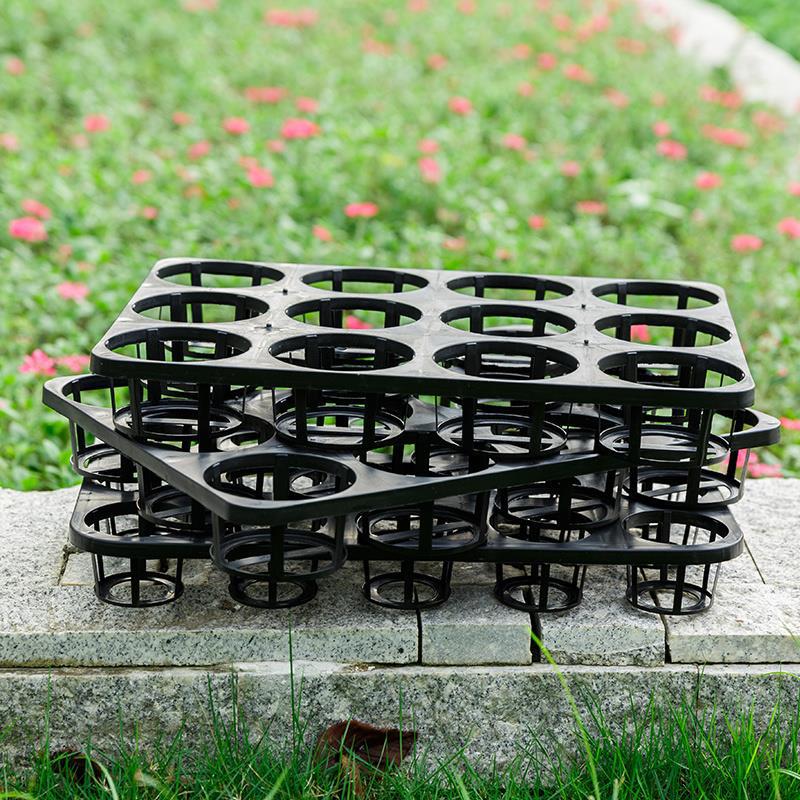 Why Plastic Seedling Trays Wholesale from Marshine?
As one of the honest seed tray manufacturers, we insist on supply high cost-performance seed trays with consistent quality and professional serve. All of MARSHINE plastics growing trays are designed to de-nest easily, saving you time and effort!
If you have any questions, please feel free to contact us! We will provide you with the most professional answer in the shortest possible time!
If you are interested in sending in a Guest Blogger Submission,welcome to write for us!