Why INCOM RESOURCES Plant's Food Grade RPET can be trusted?
What is Food Grade RPET:
* PET is the packaging of choice for many of the world's food and beverages because it is hygienic, strong, lightweight, shatter-resistant, and preserves freshness. PET is a very inert material that resists attack by microorganisms and does not react with food, which is why it is widely preferred for packaging food, beverages and pharmaceuticals. The annual global demand for PET exceeds 20 million tons.
* PET is one of the most recycled plastics in the world. With the emphasis on environmental protection and plastic recycling in many countries in recent years, the demand for Food Grade RPET is increasing.
* The recycled PET bottles are crushed, cleaned, and then processed through a series of extrusion, solid phase viscosity enhancement and other processes to finally obtain the most stable and safest Food Grade RPET.
Application of Food Grade RPET:
* Food packaging: mineral water bottles, beverage bottles, food packaging boxes, food storage boxes, plates, spoons, etc.
* Daily chemical packaging:high-end daily chemical packaging bottles.
* Other fields: blister, sheet, electronic packaging, automobiles, electronic appliances, film materials, etc.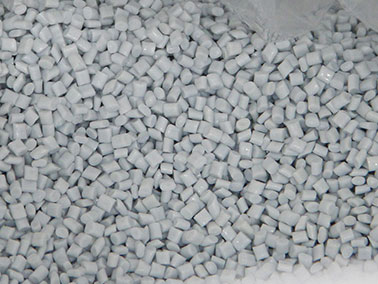 Why INCOM RESOURCES Plant's Food Grade RPET can be trusted:
INCOM RESOURCES Plant is a rPET manufacturer allowed to be used in food contact materials upon the approval of China's National Health Commission and the State Administration for Market Regulation. Its process technologies and products have passed the certification of FDA, GRS, ISO9000, ISO14000, etc.
In 2008, INCOM Plant became the recycling and processing unit of PET bottles designated by the venues of Beijing 2008 Olympic Games. In 2010, Li Keqiang, then Vice Premier of the State Council, inspected INCOM Plant and held a circular economy symposium, fully affirming INCOM's food-grade to food-grade recycling cycle mode.
According to specialized calculation data, INCOM RESOURCES Plant produces 1 ton of rPET, which will reduce emissions by 2.11 tons in comparison with virgin PET resin, equivalent to saving 0.81 tons of standard coal, or saving 0.69 tons of gasoline, or saving 0.7 tons of oil, or like planting 422 trees.
As a key industry practitioner in the renewable resources utilization industry in China, the parent company, Beijing INCOM Recycle Co., Ltd. is a demonstration base of "urban minerals" of the State and Beijing Municipality, a leading enterprise in the demonstration park of national recycling transformation pilot, and a leading enterprise in the environmental protection business sector of Sino-Ocean Group. Focusing on three strategic businesses, i.e. design, construction and operation of intelligent recycling system, the construction and operation of food-grade rPET plant, and brand operation of BOTTLOOP sustainable lifestyle, the company continuously promotes the domestic PET food-grade to food-grade recycling cycle and furnishes global customers with an overall solution for sustainable circulation of higher-quality food-grade recycled materials and renewable resources, realizing the sustainable commitment and goal of recycling and reuse of packaging materials and helping to achieve the goals of "carbon neutrality" and "peak carbon emission" at an early date.
We have a complete production chain for PET recycling, in addition to food grade RPET, we also produce Clean Polyester Flakes, Amorphous Polyester Pellets.
With the goal of being "safe, specialized, ultimate and win-win", INCOM persists in the "sustainable development criteria of 5R", consolidates the "closed loop of PET food-grade to food-grade recycling", sets up a benchmark for sustainable utilization of renewable resources in China, and continuously contributes green ecological value to the society. The enterprise has been endowed with a significant mission in boosting the sustainable development of society. INCOM's sustainable development is to pursue the ultimate by virtue of safer products and more specialized services while maintaining lucid waters and lush mountains, and grow together with customers, peers, industries and employees to seek a win-win result.
We always stick to the principle of circular economy of resources and ecological design of products, and practice the "sustainable development criteria of 5R", i.e. reduce, reuse, recover, recycle and redesign. INCOM's sustainable development criteria not only attaches importance to the recycling of the enterprise itself, but highlights the low consumption, high utilization and low emission of the whole upstream and downstream process of the industry. This is also the sustainable consensus reached by INCOM and every partner, in a bid to make all things serve their proper purpose and achieve win-win results hand in hand. Food-grade rPET achieves high-value recycling of plastics, and cuts down oil consumption while decreasing environmental pollution and resource waste.
INCOM RESOURCES Plant sets up a supply chain information-based platform that can be traced from purchase of raw materials to ex-factory delivery of products to customers. On the strength of the layout of specialized sorting and packing stations and the intelligent recycling system of the parent company, the plant guarantees the efficient acquisition and quality control of raw materials, systematically upgrades the management of supply chain, and realizes process optimization and efficiency enhancement. In the future, it will offer think-tank support for the standardization and systematization of the raw materials market in the industry.
INCOM RESOURCES Plant raises strict requirements for equipment and technology. The automatic sorting system is furnished by PELLENC, France; the cleaning units are manufactured by the complete set of production lines for clean bottle flakes produced by SOREMA, Italy; and for the extrusion and solid-phase viscosity increasing unit, using Swiss Buhler company imported equipment and technology. Equipped with the world's leading food-grade technological scheme, fully automated production lines as well as intelligent monitoring system, the plant can cut the loss of raw materials, boost the production efficiency and upgrade product quality while guaranteeing the efficient and stable operation of the production line, and guarantee that the final product - "Super Clean" food-grade rPET (SCPET for short) is of high and stable quality, and can be safely used for food packaging.
By use of "reverse backwater technology" in the plant, the wastewater discharged from each production unit can be reused in an efficient manner, and the accumulated amount of consumption of purified water is saved by about 200,000 tons, which is equivalent to carbon dioxide emissions being reduced by approximately 38,800kg. Furthermore, the plant continuously focuses on the prediction and optimization of energy of the production line, and starts the construction of photovoltaic power generation projects. After the power generation system is put into operation, It is estimated that the annual power generation is 1.84 million kWh on average, which is equivalent to 663 tons of standard coal saved, and emissions of 1836 tons of carbon dioxide, 501 tons of carbon dust, 55 tons of sulfur dioxide and 28 tons of nitrogen oxides reduced.
Besides, it upgrades the treatment unit of waste gas with reference to the latest design criterion for environmental protection to guarantee that waste gas will not impose a burden on the environment.
You can always contact us for more product details, we are always at your service!
If you are interested in sending in a Guest Blogger Submission,welcome to write for us!